What's New in Yojimbo 2?
Yojimbo 2 includes a huge number of changes; these are just the highlights. To read about all of the changes in excruciating detail, please see the change notes.
Tag Explorer
This amazing new feature provides an overview of the relationships between the tags you've used and the items you have stored. Discover at a glance the relationships between tags, and the items they are applied to.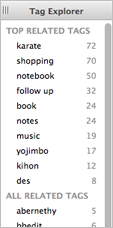 Learn more about the Tag Explorer.
Getting Stuff In: Now even easier!
The delightful ease of getting your information into Yojimbo is part of what makes it so great — and we've managed to improve on this in version 2.0:
Quick Input Panel
When using the Quick Input Panel (Yojimbo's signature interface), you can now set the "Flagged" property, label, and comments before creating the item. When capturing a URL, the Quick Input Panel grabs the name of the page, if necessary and possible.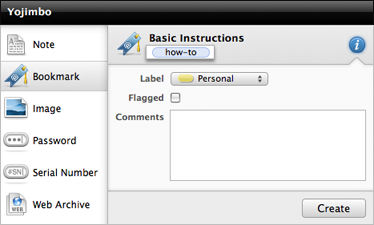 PDF Workflow ("Print to Yojimbo")
With the improvements to the PDF workflow item, you can now set the name, tags, Flagged property, label, and comments when printing the item, before creating it.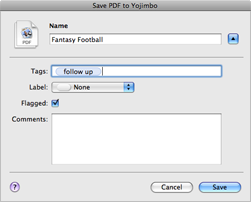 The Drop Dock
Tag Collections now appear in the Drop Dock; when you drop a new item onto a tag collection, Yojimbo applies its tags to the new item.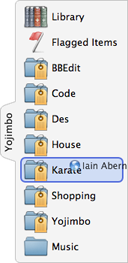 Learn more about getting things into Yojimbo.
Combined Tag and Label editor
Use this new interface to rename existing tags and labels, or combine multiple tags to eliminate redundancy.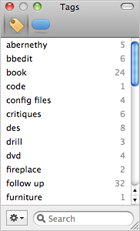 Easy sharing with Sidekick
Use Sidekick to export a copy of your data that you can view on any mobile device with a modern Web browser, such as iPhone, iPad, Android phones, and more.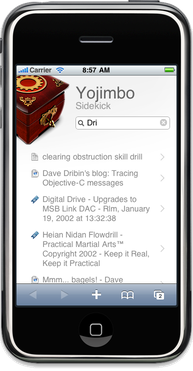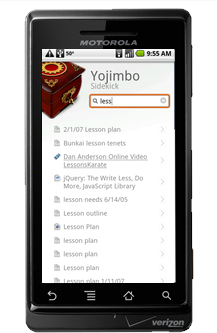 …and much more.