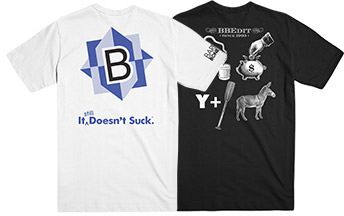 BBEdit Merchandise
The merchandise shop is open! Get limited-edition 25th-Anniversary designs, reissued classics, and more.
BBEdit

The leading professional HTML and text editor for the Mac, with high-performance features for editing, searching, and manipulation of text.
Yojimbo

The simplest way to organize all the small (or even large) bits of information that you use all the time on your Mac and iPad.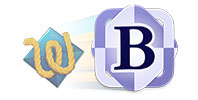 Looking for TextWrangler?
We have sunsetted TextWrangler: BBEdit is its successor. (It's still free to use the same set of features that TextWrangler provided.) Learn more here.